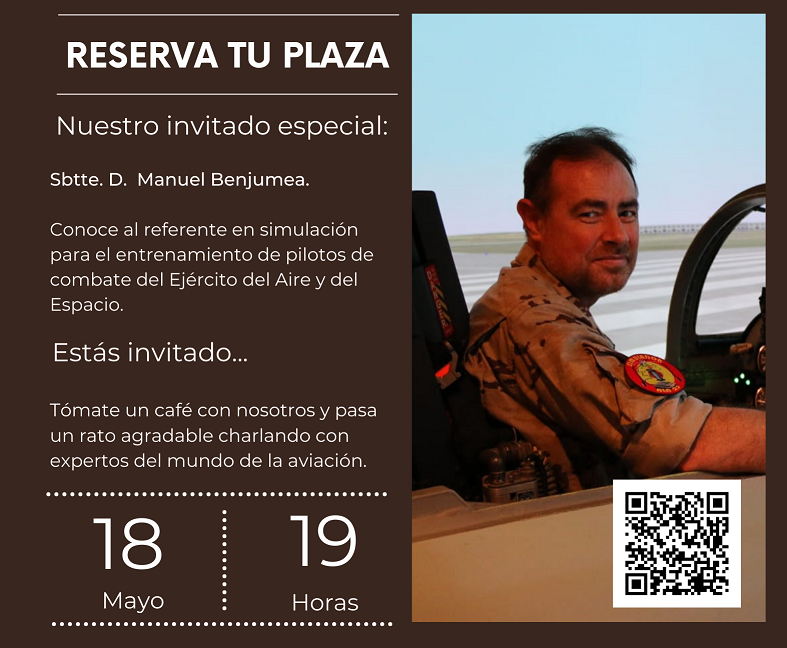 Our special guest
Sbtte. D. Manuel Benjumea
Get to know first-hand the experience of our guest, who has been the Head of the air forces and studies group of Wing 23.
You're invited…
Have a coffee with us and spend a pleasant time chatting with experts from the world of aviation.
Inscription
Do not forget to subscribe to our form to be able to attend, places are limited and will be attended in strict order of registration.